Artist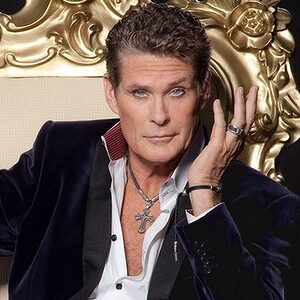 David Hasselhoff
Tickets
Available David Hasselhoff tickets
There are no performances available at the moment.
Get notified when we have tickets available
Don't miss out on David Hasselhoffs'next performance! Sign up now to our ticket alert!
Known from the television series "Knight Rider" and "Baywatch" David Hasselhoff was one of the biggest stars in the 80s and 90s of the last century. But also as a singer, he has achieved a decent summary. Songs like "Limbo Dance", "Crazy For You" or "Looking for Freedom" are understandable. After many ups and downs, "The Hoff" is also still on the road today and absolute cult.