Artist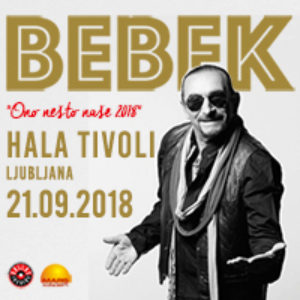 Željko Bebek
Tickets
Available Željko Bebek tickets
There are no performances available at the moment.
Get notified when we have tickets available
Do not miss important news about Željko Bebek concerts in the region: Register now for the ticket alert!
Željko Bebek is a rock and pop singer from Bosnia and Hercegovina. He was a vocalist for Kodeksi and Bijelo Dugme (his period is often described as the best one).

Several years after the foundation of Bijelo dugme, he leaves the group and continues to work as a solo singer. At the end of the 1980s and the beginning of 1990s, he releases several solo albums. His last album "Ošini po prašini" was released in 2000. He still holds concerts.