SLAVNOSTNA OTVORITEV
- Tickets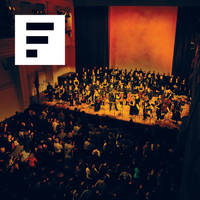 There are no active performances for this event!
Event details
GRAND OPENING: Similarities and Differences

Friday, 5. September
Union Hall at 19.30
Maribor

Performers:
Richard Tognetti - program author, solo and lead violin
FESTIVAL MARIBOR ORCHESTRA
Program:
Joseph Haydn: Violin Concerto in C Major, Hob.VIIa:1 (1760)
Ludwig van Beethoven: Romance for Violin and Orchestra in G Major, op. 40 (1802)
Ludwig van Beethoven: Romance for Violin and Orchestra in F Major, op. 50 (1806)
Wolfgang Amadeus Mozart: Symphony No. 41 in C Major K 551 (Jupiter Symphony) (1788)
"Singularity, wit, provocativeness, sincerity and striving for our own creative production," is Brigita Pavlič's answer when asked to describe, what makes Festival Maribor different from other festivals. All this surely applies for Richard Tognetti, whom we are delighted to welcome back. Knowing Tognetti as  one of the most creative, inspired, visionary and daring innovator in the field of concert programming we can surely expect another series of mind-blowing concerts, which – as always with Tognetti's projects – doesn't only engage our ears, but our brain as well. Leaving the concert hall after a concert programmed by Tognetti is never in anticipation of a glass of champagne and some cheesy small-talk, but rather in anticipation of a heated debate on music, art or history as well as other philosophic, sociologic, religious etc. topics he presented/questioned through the music. So prepare your ears for new pleasures and your mind for new challenges.
Festival Maribor 2014 , 5. – 11. September
Festival Maribor is happy to announce that the renowned Australian violinist Richard Tognetti returns to the festival! The charismatic leader of the Australian Chamber Orchestra, who is praised by the critics for his inspired programming and unrivalled creativity, energy and individuality has managed to bring Maribor into the spotlight of the European festival season, placing it side by side with some of the most important European musical cities.
His unique, almost revolutionary programming extends across centuries, styles and genres, creating a fertile ground for musical cross-pollinating. Paired with a
line-up that can't be found anywhere else as the acclaimed musicians from all over the world, members of exceptional Slovenian and foreign orchestras are hand-picked by the festival's organizers, forming various chamber and orchestral ensembles as well as the core of the Festival Maribor Orchestra in accord with the program, it became the Festival Maribor's formula for success.
To prove the above, we can proudly announce that the renowned web portal CultureTrip ranked Festival Maribor among the ten best European festivals this year.
Being aware that we have to live up to such high standards, we happily present this year's rendition of the festival. It's main theme (with variations, of course) can best be described using the title of one of this year's concert highlights: "Stolen?"
Is music property? Under what circumstances can music be considered as stolen? How many melodies, which we recognize as a masterpiece by a certain composer, have actually been borrowed, appropriated, even stolen? Our search for answers took us onto a badly marked and winding path of authorship in music. Opening new ways to look at the tensions between copyright law, musical meaning and artistic freedom it became one of the artistic challenges of this year's festival.
We are sure we won't be able to find all the right answers. But we are sure we will offer unforgettable concert experiences, with our musical kaleidoscope forming magical images out of fragments from borrowings in classical music, the postmodern music collages and all the way to DJs remixes.
Welcome in the creative chaos of the Festival Maribor 2014!