Loading...
There are no active performances for this event!
Event details
Between the 30th of January and the 10th of February Ljubljana will host the biggest international sports event of the year 2018 in Slovenia - UEFA Futsal EURO 2018. The twelve best European futsal national teams will come to Stožice to leave as the Champions in February, the title that will be defended by the Spaniards. Will Slovenia use the wave of support of the home fans to insert itself into the title picture? What do Ricardinho, Miguelin and other magicians have in store this time?
Be a part of the spectacle yourself!
Ticket categories and prices:
Category 1: 7 EUR
Category 2: 5 EUR
*A ticket is valid for both matches played that day
**individual Team supporters and organized fan groups are kindly asked to pick the seats close to the seats allocated to the country they support.
VIP HOSPITALITY:
If you want to experience the UEFA Futsal EURO 2018 from one of the VIP Hospitality lounges click here.
DISABLED SUPPORTERS TICKETS:
Ticket information for supporters with disabilities is available through e-mail vstopnice@nzs.si, with a contact phone number through which the supporter can be contacted.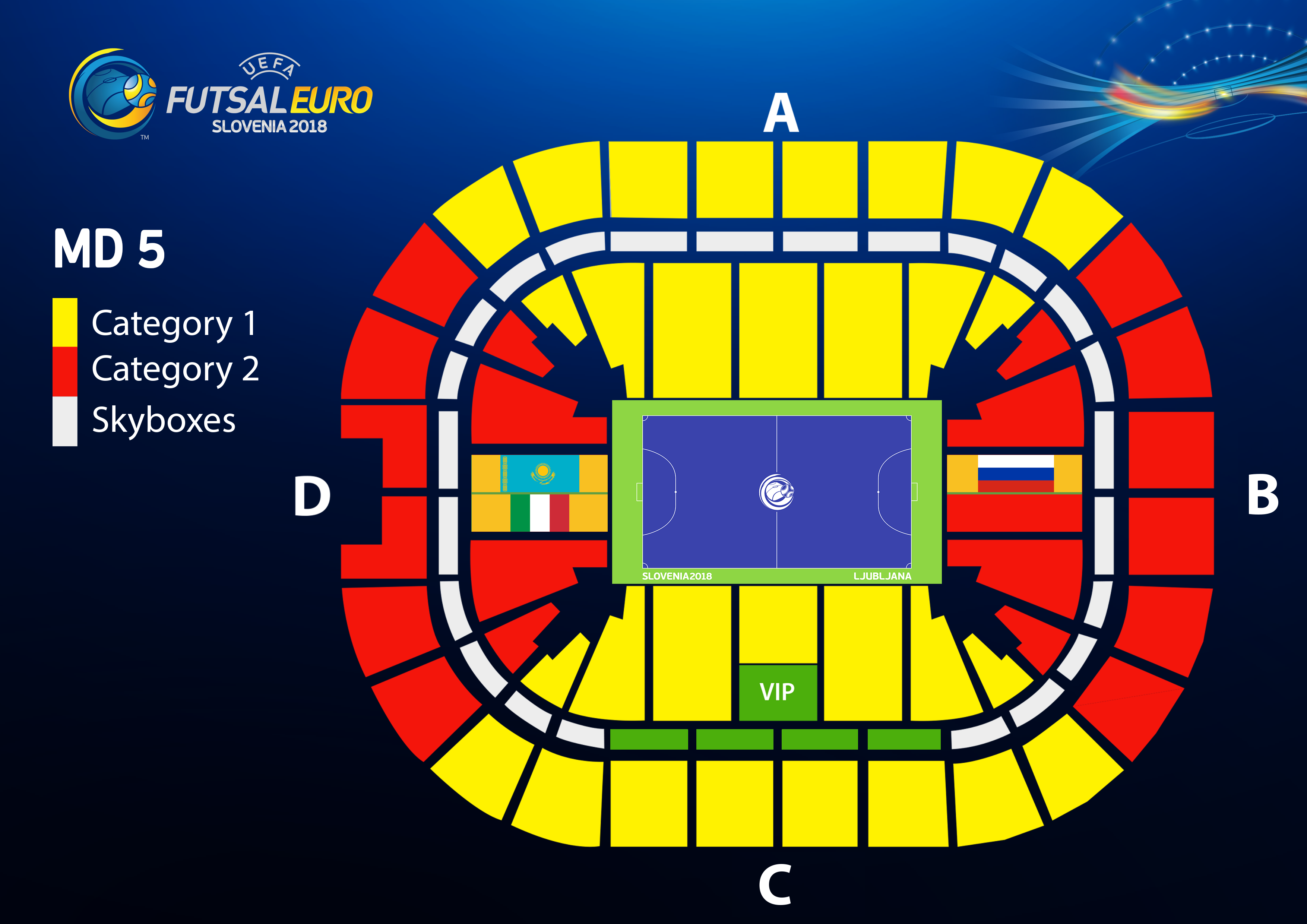 Additional information/Cooperation partners