Loading...

Available ŠPAS TEATER tickets
There are no Fan Reports yet written for ŠPAS TEATER. Be the first to write a review and share your experience with others.
---
Artist description
V ŠPAS TEATER PO KOMEDIJE, BROADWAY IN SMEH!
Vabljeni na ogled svetovnih HIT komedij in muzikalov!


Smo na sredini ene najbolj uspešnih gledaliških sezon v zadnjem desetletju.
Poimenovali smo jo STRESS FREE, ker zdravilna doza humorja dela čudeže!


➡ OGLEJTE SI HIT ZA HITOM
· MENOPAVZA, glasbena komedija 100 ponovitev v 4 mesecih! - fantastične 4 dame rušijo rekorde gledanosti!
Komedija o ženskah in spremembah, v kateri navdušujejo občinstvo izjemne: Helena Blagne, Zvezdana Mlakar, Urška Vučak Markež in Salome! Je edina Menopavza, ki jo imajo moški radi!
· MADAGASCAR, družinski muzikal, uspešnica z Broadwaya - zabavna predstava za vse generacije! Spremljajte pustolovsko avanturo živalskih prijateljev, ki pobegnejo iz živalskega vrta. V svetu si jo je ogledalo že milijone gledalcev, malih in velikih. Izkoristite ugodnejše pakete za družine in popuste za otroke! (Produkcija NAGP d.o.o.)
· DEKLIŠČINA - vroča, sexy komedija – zadnja ponovitev 30. marca! Velika uspešnica lanske sezone! Če si je še niste ogledali, je skrajni čas - pričakujete vse od zapleta do ognjemeta! Pa še veliko dobre glasbe! V glavnih vlogah nastopajo odlični: Tadej Pišek, Urška Vučak Markež, Nataša Ralijan, Jernej Čampelj in drugi.

➡ NAPOVEDUJEMO! SVETOVNI HIT -  DIREKTNO IZ BROADWAYA!
V Slovenijo prihaja velika uspešnica, nazorna žgečkljiva komedija o najbolj vroči tematiki vseh časov! Od prazgodovine pa do danes, ko smo vsi malo bolj 'svobodni'! Nosi presneto vroč naslov: 'Sex tips for Streight Women from a gay man' - Seks nasveti od A do Ž - kdo lahko bolje svetuje ženskam kot gej?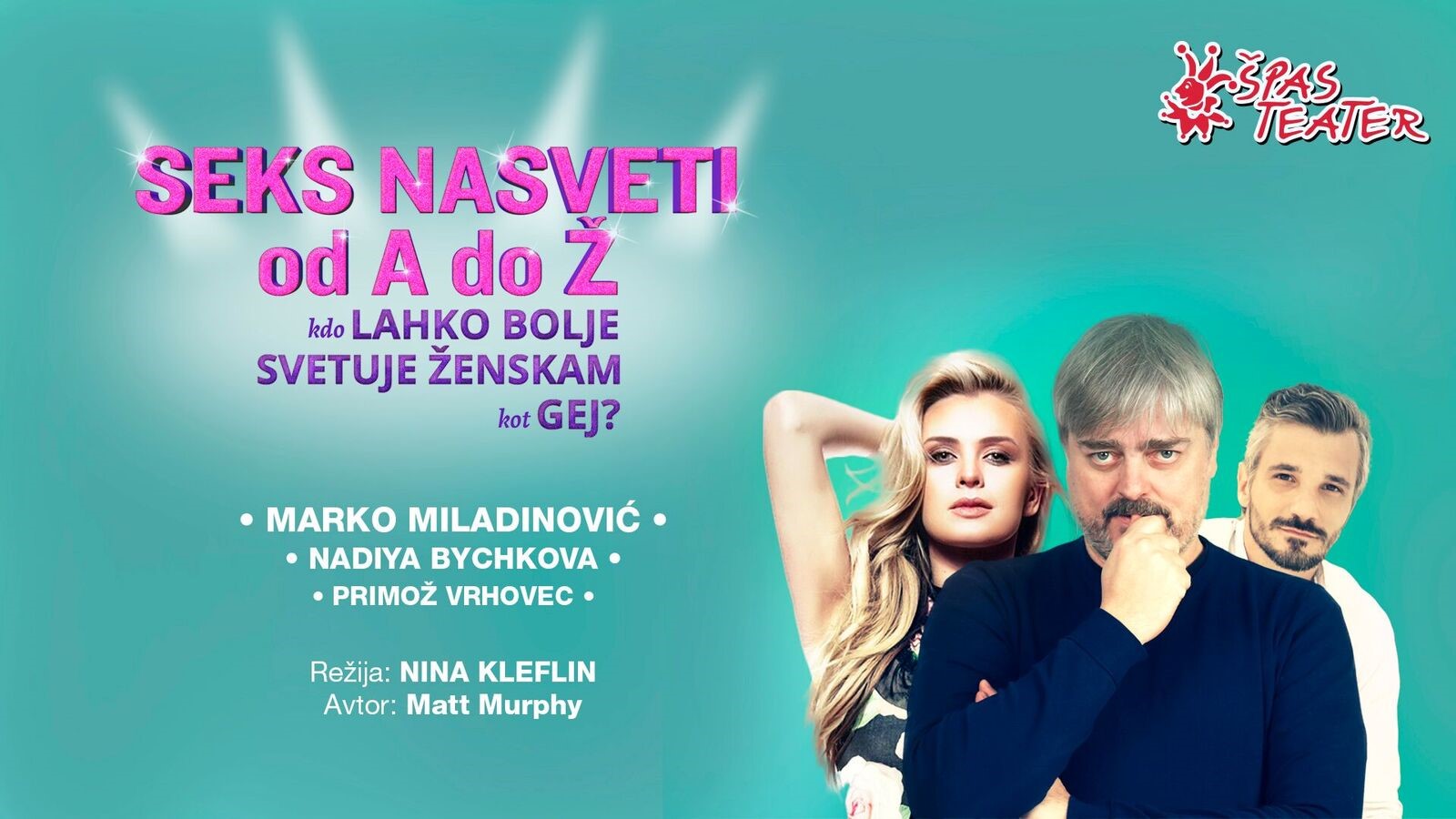 ➡ NOVOSTI V 2019

Na odru Kulturnega doma Mengeš bodo z nekaj ponovitvami gostovale odlične komedije:

· PREDSTAVA, KI GRE NAROBE - svetovni hit! Vsak zaplet ima logični razplet, vendar v "predstavi, ki gre narobe" temu ni tako. Tu gre res vse narobe! Na programu bo enkrat mesečno (Produkcija TMK).

· KLEMEN SLAKONJA & BIG BAND RTV SLOVENIJA – zaključna turneja!
Oglejte si edinstveni, mega gledališko-pevski koncert s popularnim izvajalcem mednarodnih razsežnosti, ki ima prek 30 milijonov ogledov na You Tube (Putin-Putout, Ruf mich Angela, Francis, Dragon, Dragone, Golden Dump, JJ style in druge).

· PREDSTAVA ZA VSE PRILOŽNOSTI Ustvarjalci predstave Slovenska muska od A do Ž so spet v elementu! Naj praznujete rojstni dan, obletnico, veseli december, valentinovo – vsaka priložnost je prava za ogled te komedije. Pod glavnim žarometom pa Lado Bizovičar v najbolj razposajeni verziji!
Od februarja do maja,( Produkcija Siti teater).
· CVETJE V JESENI , muzikal - ljubezenska zgodba vseh zgodb na poslovilni turneji! Oglejte si najbolj obiskani slovenski avtorski muzikal. Na našem odru bo aprila (Produkcija TMK).

********************************************************************************
Če vas smeh zabava, če imate radi gledališče in če želite ostati seznanjeni z najbolj
zabavno gledališko produkcijo v Sloveniji - obiščite ŠPAS TEATER.
Pa pojdimo nasmejani naprej … Bodite »STRESS FREE« in naj se vam smeji!

ŠPAS TEATER  ·  USPEŠNICE · KOMEDIJE · MUZIKALI · SUPER PAKETI  ·  UGODNOSTI
Odgovorni organizator prireditve:
Kulturno društvo Špas teater
Slovenska cesta 32
1234 Mengeš
---
Ticket alarm
Get notified about future events and happenings
Receive news about artist as soon as we do, directly to your e-mail.