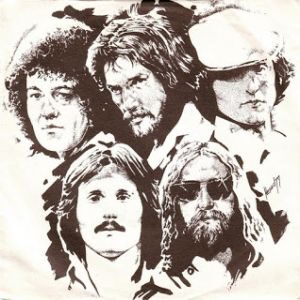 There are no performances available at the moment.
Get notified when we have tickets available
Smak would in near future like to visit his fans in Serbia and will try to schedule a show in Serbia. If you are interested and want to be updated, register here.
No available Fan Reports
There are no Fan Reports yet written for Smak. Be the first to write a review and share your experience with others.
Artist description
Smak is a Serbian progressive rock band, with strong jazz and blues undertones.
The band's leader, guitarist Radomir Mihailović Točak is considered one of the greatest and most influential guitarists on the former Yugoslav rock scene. Formed in 1971 by the guitarist Radomir Mihajlović "Točak" and drummer Dejan Stojanović "Kepa", the band did not get a default lineup until 1975 by which time bassist Zoran Milanović, vocalist Boris Aranđelović and keyboard player Laza Ristovski consisted the official band membership. However, after recording their eponymous debut album, Ristovski left the band and the remaining quartet recorded their subsequent albums with various keyboard players before disbanding in 1981.
After brief reunions in the period between 1986 and 1992, the band was reformed by the two founding members with younger musicians, vocalist Dejan Najdanović "Najda", the second drummer Dejan Stojanović "Kepa Jr.", second guitarist Milan Milosavljević "Mikica" and bassist Vlada Samardžić. During the late 1990, the latter was replaced by the bassist Slobodan Marković "Sale" who performed with the band until 2002 when Smak disbanded once again. The remaining members from the last lineup, with the new bassist Miloš Petrović reunited in 2010, and in 2012 the default lineup of the band made a one-off reunion.