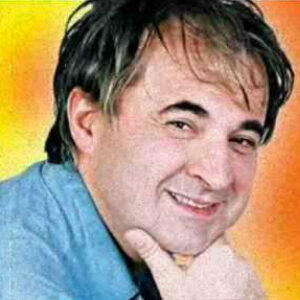 There are no performances available at the moment.
Get notified when we have tickets available
Popular singer Mitar Mirić would in near future like to visit his fans in Serbia and will try to schedule a show in Serbia. If you are interested and want to be updated, register here.
No available Fan Reports
There are no Fan Reports yet written for Mitar Mirić. Be the first to write a review and share your experience with others.
Artist description
Mitar Mirić was born in 1957 in Ugljevik, Bosnia and Herzegovina SFR Yugoslavia. He is a popular Bosnian Serb folk singer. Some of his most popular songs include: "Cigance", "Nisam lopov", "Voli me danas vise nego juce", "Doviđenja društvo staro", "Zivela ljubav", "Ne može nam niko ništa",Ja Sam ti Bosanac", and many other great hits. But that wouldn't have been that way if it wasn't for the help of the greatest and one and only Novica Urosevic. One of the most successful of his career of all time was written by the Novica Urosevic. He had written for Mitar from way back in 1979 till 1997. Also to include is the most known ork. with Mitar back in late 70's to 80's was Branimir Djokić from 1979 till 1984, which he recorded 4 singles, and 5 albums.