Luca Hänni
- Tickets
Der junge Schweizer Superstar sang sich in die Herzen der Fernsehzuschauer und jetzt in die des Livepublikums.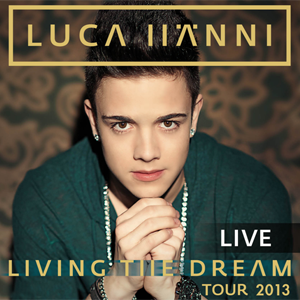 There are no performances available at the moment.
Get notified when we have tickets available
Receive news about artist as soon as we do, directly to your e-mail.
No available Fan Reports
There are no Fan Reports yet written for Luca Hänni. Be the first to write a review and share your experience with others.
Artist description
Der Schweizer Luca Hänni ist der "Superstar 2012". In einem spannenden Finale behauptete sich der 17-Jährige mit 52,85 Prozent aller Zuschauerstimmen gegen seinen Kontrahenten Daniele Negroni (16) aus Regensburg. Seine erste eigene Single, der Siegertitel von DSDS 2012 "Don't Think About Me", ist bereits erhältlich. Auf Luca wartet jetzt ein voller Stundenplan: Videodreh zur Debütsingle, Fernseh-Auftritte, Interview-Termine und Live-Shows, alles was das "Superstar"-Leben so zu bieten hat.