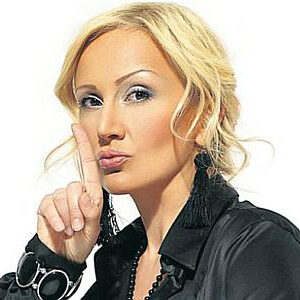 There are no performances available at the moment.
Get notified when we have tickets available
The popular singer Leontina would in near future like to visit his fans in Serbia and will try to schedule a show in Serbia. If you are interested and want to be updated, register here.
No available Fan Reports
There are no Fan Reports yet written for Leontina. Be the first to write a review and share your experience with others.
Artist description
(Born 13th November, 1970), pop singer, composer and songwriter. After initial studies in Poţarevac, and at the Josip Slavenski Music High School in Belgrade, she entered the department of music pedagogy in the Faculty of Music in Belgrade. Her professional career as a musician began in 1986, when she published her first compositions. As a composer and songwriter she achieved popular success in the national competition for the Eurovision song contests in 1991 and 1992 and at the MESAM and Beogradesko Proleće Festivals. In 1992 she began to write for children, children's festivals and television and in 1996 released her album Nemiri winning first prize in the Sunčane Skale Festival. All her successive projects have achieved acclaim, winning first prizes in all the major national festivals. Her songs are performed by the leading regional performers: Toše Proeski, Ţeljko Joksimović, Marija Šerifović, Bojan Marović, Boris Rezak, Ognjan Radivojević and others.