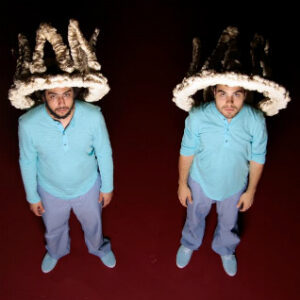 There are no performances available at the moment.
Get notified when we have tickets available
Receive news about artist as soon as we do, directly to your e-mail.
No available Fan Reports
There are no Fan Reports yet written for koenigleopold. Be the first to write a review and share your experience with others.
Artist description
Das Duo koenigleopold, setzt sich aus dem Schlagzeuger Lukas König und dem zwischen Irrsinn und Genialität schillernden Elektro- und Show-Mann Leo Riegler zusammen und spielt sich groovend und sehr frei improvisiert rappend in Rage, um sich im nächsten Moment dem Atonalen und Klangmalerischen zuzuwenden. Ein Wechselspiel, das zwar keine wirklich durchgehende Ekstase zulässt, aber eine nie zuvor vernommene Symbiose von Avantgarde und Disco ergibt.