Fleetwood Mac
- Tickets
What began as a blues combo in the late sixties, after many line-up changes in the late seventies to become an influential and successful rock band.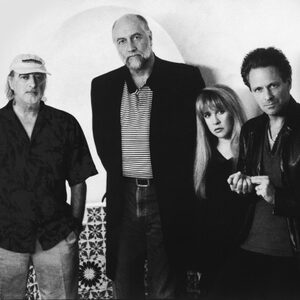 There are no performances available at the moment.
Get notified when we have tickets available
Will they come to austria? Sign up to our Ticket Alert and we'll keep you posted.
No available Fan Reports
There are no Fan Reports yet written for Fleetwood Mac. Be the first to write a review and share your experience with others.
Artist description
John McVie, Mick Fleetwood, Stevie Nicks and Lindsey Buckingham are the current members Fleetwood Mac, a band that are a Fix in music history since their 1977er album "Rumors". Hits like "Do not stop", "Little Lies" and "You Make Loving Fun" are understandable. The band is also about 35 years after its foundation, very active and announced in July 2012, a new reunion for a joint tour.