Loading...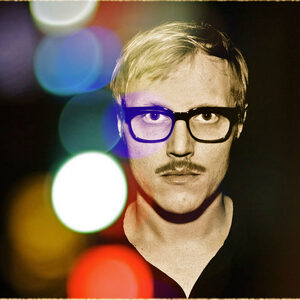 There are no performances available at the moment.
There are no Fan Reports yet written for Esteban's. Be the first to write a review and share your experience with others.
---
Artist description
Christoph Jarmer hat sich Zeit genommen. Unter dem Deckmantel seines Pseudonyms "Esteban´s" werkt er seit 2008 am musikalischen Selbstbild neben der "familiären" Identität als Gitarrist seiner Stammband Garish. Dem damaligen Album "Serenity" folgt nun Longplayer Nummer zwei.
Das "IR" am Album-Cover steht dabei für "In Rebellion". Jarmer spielt damit aber keineswegs auf politische Ereignisse an, sondern interpretiert die "Rebellion" zutiefst persönlich: Der Kampf mit und gegen sich selbst. So sind die elf Titel ein Soundtrack zu einem ungewöhnlichen  Selbstfindungsprozess geworden. Umso erstaunlicher, dass dabei keineswegs ein verkopftes, sondern ein hörbar entspanntes Album entstanden ist, das gerade deshalb in seiner Gesamtheit zu strahlen vermag.
Ob letztlich autobiographisch oder nicht: Das Spiel zwischen neuer Nachdenklichkeit ("Ladies and Gentleman, I present to you: a Failure." – Not A Whit Better) und öffentlicher Beichte ("I´ve been a monster." - Monster), zwischen Stille und Größe erweist sich für den Zuhörer als höchst gelungen. Nicht zuletzt, weil es gekonnt und sanft in (im besten Sinne des Wortes) schönes Songwriting verpackt ist. Jarmer schlüpft in die Rolle eines Erzählers, der sich mal vom eigenen, fingerfertigen Gitarrenspiel, mal von bezaubernden, aber gerade noch kitschfreien Streicher-Arrangements durch das Album tragen lässt.
"IR"  balanciert gekonnt durch eine große und doch intime Soundwelt, die damit die besten Qualitäten  "Esteban´s" zusammen auf den Punkt bringt. Das Ergebnis ist ein Album, das seine Größe durch Zurückhaltung gewinnt. In ein€er Welt, in der das laute Schreien um Aufmerksamkeit zum Tagesgeschäft gehört, macht es sich damit möglicherweise zum Außenseiter, aber auch zur positiven Ausnahmeerscheinung.
---