Deca Loših Muzičara
- Tickets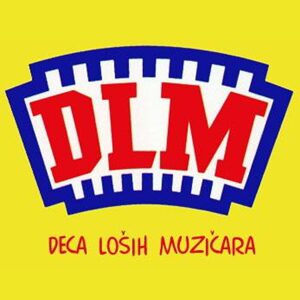 There are no performances available at the moment.
Get notified when we have tickets available
Group Deca Loših Muzičara would in near future like to visit his fans in Serbia and will try to schedule a show in Serbia. If you are interested and want to be updated, register here.
No available Fan Reports
There are no Fan Reports yet written for Deca Loših Muzičara. Be the first to write a review and share your experience with others.
Artist description
Deca Loših Muzičara, often abbreviated to DLM, are a funk rock band from Belgrade. They were one of most popular Serbian bands in the early 1990s. Most DLM songs are fast and furious funk rock, but melodic, adorned with trumpet and saxophone lines.The band was formed in 1988 by Jova Jović (guitar), Aleksandar Siljanovski "Silja" (vocals), Vladan Miljković Milje (saxophone), Zoran Milivojević Mikac (drums), Zoran Živković (bass guitar), Đorđe Anđelić Kića (trumpet) and Ivan Blagojević "Uške" (trumpet). Saxophonist Dušan Petrović was also a temporary band member, but soon moved to Plejboj. After Blagojević's departute, trumpet player Bora Veličković joined the band. The band won the first place at the last Youth Festival in Subotica in 1990, and the song "Doživotno osuđen na ljubav" ("Sentenced to Love for Life ") was published on the festival compilation album…