Festival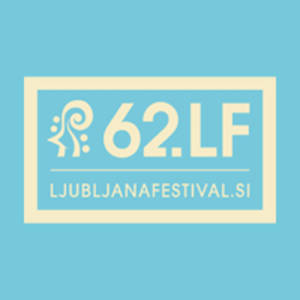 VICENTE CAMPOS, RUBEN SIMEO, trobenta
Where
Frančiškanska cerkev
Prešernov trg 4,
1000
Ljubljana,
Slovenija
Available dates
There are no active performances for this event!
5. 8. at 9.00 pm, Franciscan Church
VICENTE CAMPOS, RUBEN SIMEO trumpet
MARIALUISA VENEZIANO organs
The three artists, Spanish trumpeters Vicente Campos and Rubén Simeó, and the Italian organist Marialuisa Veneziano, will take us to the wonderful world of Baroque and Romantic music, and present some renowned and always popular works by Vivaldi, Bach, Alain, Tartini, Liszt and others.
Campos is one of the leading Spanish trumpeters, a winner of the National Award for Music in 2005, a soloist in the Valencia Orchestra, and a member of the Brass Quintet. He is also a professor and dean of a department at a conservatory in Castellon. Rubén Simeó is much younger, and won competitions at the age of eight. Due to his extraordinary talent, the famous Maurice André took the boy under his wing. Vicente Campos was another of his teachers. Currently, Rubén is first trumpet in the Hulencourt Soloists Chamber Orchestra (Brussels) and a teacher at a conservatory in Madrid.
Marialuisa Veneziano graduated in piano at the Santa Cecilia Music Conservatory in Rome, and later in organ at the Institute of Sacred Music. She was the leading organist in some churches in Rome. Since 2013, the organist has been playing with the male choir of the Sistine Chapel, and when the present Pope was elected, she was the first female organist to participate in important liturgical events. Marialuisa Veneziano also competes in important organ festivals.
Programme
A. VIVALDI: Concert in C Major for two trumpets and organ
J. S. BACH: Toccata and Fugue in D minor, BWV 538 (Dorica)
J. ALAIN: Litanie, JA 119
G. TARTINI: Concert in D Major for trumpets and organ
A. GUILMANT: First Sonate (Symphonique), Op. 42
T. ALBINONI: Concert in B-flat Major for trumpet and organ
F. LISZT: Prelude and Fugue on the Theme B-A-C-H
F. MANFREDINI: Concerto in D Major for two trumpets and organ
Organizer: Festival Ljubljana