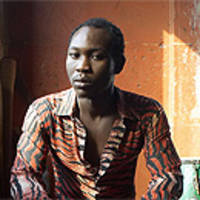 Jazz
SEUN KUTI
There are no active performances for this event!
Venue
Wiener Rathaus
Eingang Lichtenfelsgasse
1010
Wien
Avstrija
Event details
His father was the legendary Fela Kuti, whose life was symbolised by originality, radicalness and excessiveness. A trip to the USA had a major impact on Fela Kuti. He was inspired musically by funk and jazz. He became politicized by his meetings with members of the Black Panther movement. Back in Africa, he established the genre known as Afrobeat, which combined these influences with African traditions. Fela recorded more than 50 albums before his untimely death in 1997 at the age of 58.
His youngest son Seun, who was born in 1982, plays with his father's last band, Egypt 80. This is a uniquely fiery formation with a hot horn section, sensual singers, funky guitarists and wild percussionist. Their music and performances take listeners straight to the heart of Africa. Seun himself sings and plays the alto saxophone as well as the keyboards. Like his father, his songs address injustice, corruption and the loss of dignity, all of which can also be heard on "Many Things", his debut album which was released last year.